Spray Booth Media
Spray booth media is available on request. We can supply inlet and outlet Media and panel filters for all types of applications. Types of Media and Filters available include Binks Cardboards, Metal or cardboard outlet panels, ceiling High efficiency inlet Media and various types and sizes of Fibreglass media.
Cartridge Sales Installation/Cleaning
Sales and Installation of Pleated Dust collection Cartridges, Cages, Housings and bags are available on request to the Industrial sectors. We professionally clean cartridges at very competitive rates with quick turn around lead times. we can supply all major brands within the industry. We quoting on all branded part numbers.
HVAC Filter Sales/Installation
We offer sales and Installation of HVAC filters in various applications including AHU and FCU in Offices, Hospitals, Education and Shopping Centres etc. We eliminate the work load of your technicians by replacing filters required and removing old and dirty filters from site. We dump them using the delegated waste management centres. We can inspect sites FREE of charge and quote on the replacements.
HEPA Sales/Installation/Testing
Certified HEPA Sales, Installation and NATA Testing and commisioning is performed to ensure that there are no leaks in your H.E.P.A filter or in the seals inside your Holding modules, ensuring the 99.995% efficiency requirement. D.O.P (Dispersed Oil Particulate) is tested as at the Australian Standard IEC 60335.2.69 Section AA.22.201.2. we use the latest equipment to ensure the efficiency of your HEPA filters including airflow and to make sure your pre filters or support bags are performing correctly and are not blocked.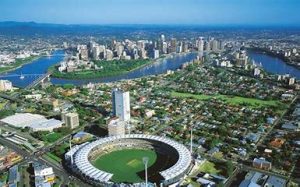 MultiChoice Filtration LTD is a specialised supplier of air filtration products to the Commercial, Residential and Industrial sectors. Australian owned and operated - Based in the Gold Coast, we can service the entire Queensland market. We use world class technology to provide the ultimate filters for our customer's needs.
Our air filters are certified to Australian and European standards under EN 779-2012 for 'particulate air filters for general ventilation'
Credit cards are accepted